How to Remove Negative Reviews from Indeed.com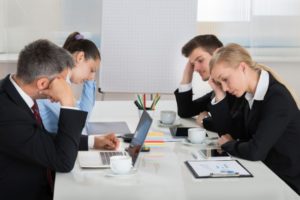 Indeed.com is a giant when it comes to employment and company reviews with over 13.2 million visitors a day. It is one of the world's leading sites for employment opportunities and negative results will appear in top Google search results when someone looks for your company.
Indeed's extensive database contains negative reviews about your company, CEO ratings and salary reports based on past employee experience. Anyone can access this negative information when considering applying for employment with your company.
Having this negative content on Indeed.com can be harmful to your company reputation and possibly turn away potential new employees. Negative reviews are often left anonymously and are difficult to trace. You may have negative reviews from disgruntled past employees or even from competitors wishing to sabotage your business.
By removing your negative reviews from Indeed.com you can ensure the continuing success of your business to grow and attract new candidates for employment.
You Pay Only When All Negative Reviews Are Removed
We guarantee complete removal of your negative reviews on Indeed.com or you don't pay us a penny. We will only charge you when your negative Indeed reviews have been fully removed from Indeed.com and all search engines.
In the unlikely situation we are unsuccessful in removing your negative Indeed reviews – you are not under obligation to pay us for the service.
Our mission is to make sure your reputation online is 100% safeguarded from harmful negative reviews on Indeed.com. We want to ensure that your brand image continues to build trust and credibility that is attractive to both future employees and clients.
Why Work With Reputation Control:
We have provided top quality reputation management service to thousands of companies since 1996 and have developed winning strategies to remove negative reviews from Indeed.com. We have helped public and private companies as well as individuals remove undesirable negative results with 100% success.
We offer your business:
100% Success Rate
Pay on Complete Removal Policy
24/7 Specialized Customer Service
Absolute Client Confidentiality
We will remove your negative reviews on Indeed.com within 30 days guaranteed. To get started now submit your information below for a free confidential analysis.
Schedule a Free Consultation

Please enter your information below
This is 100% confidential!
CALL 1.800.419.2715 FOR A FREE CONSULTATION TODAY